Preventative dental care is, without a doubt, the number one factor in minimizing the cost of your dental care. When dental issues are identified and dealt with in the early stages, the treatments necessary are minor and the cost is reasonable. Our staff at Shoreline Dental Care is focused on diagnosing potential problems in their earliest stages in order to improve the overall quality of your health and to keep the costs from overwhelming your pocketbook.
Convenient Financial Plans
Our experienced financial team knows how to coordinate your necessary dental procedures and the accompanying costs in order to help you manage the financial arrangements comfortably. We can set up an individualized, in-house payment plan. Some patients may also be able to take advantage of a courtesy prepayment discount.
CareCredit
If you choose, financial plans can also be set up through CareCredit with some helpful financial benefits:
Either 0% financing or low-interest financing (depending on your financial situation)
Extended payment terms
Immediate credit approval
Financial coverage for any necessary dental procedure
You can fill out the application online before coming into the office or at your scheduled appointment time. The approval of credit is provided almost instantly.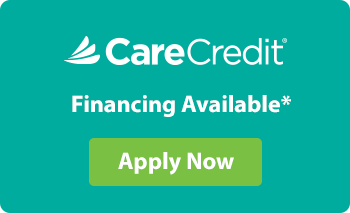 Not only can we make life simpler for you financially, but we can also provide relief from your dental anxiety through the use of sedation dentistry. Ask about our safe and simple options.
Ultimately, Dr. Joe Tartagni and Dr. Jason Tartagni are determined to provide excellent dental care with minimal financial stress to the residents of West Haven, CT, and Milford, CT.
We are always accepting new patients!